Gregory Tumolo is senior counsel at Duffy & Sweeney and head of the employment law team. He has been at the forefront of the critical issues facing employers and employees during the COVID-19 pandemic, covering topics including the Families First Coronavirus Response Act, the Paycheck Protection Program, workplace health and safety, furloughs/layoffs/reductions in force, and preparing for a return to work in the post-COVID-19 workplace. He has been featured in Providence Business News for a story on business interruption insurance.
Greg provides employers with the creative and cost-effective compliance solutions to grow their businesses and effectively manage risk. Specifically, he handles the documents companies need to recruit and retain a diverse and talented workforce; build a workplace free of unlawful discrimination and harassment; and comply with their obligations under local, state, and federal law.
He regularly assist clients with issues arising under the Americans with Disabilities Act (ADA), the Fair Labor Standards Act (FLSA), the Family and Medical Leave Act (FMLA), and state anti-discrimination and wage and hour laws.
Greg has litigated discrimination, harassment, retaliation, wage and hour, and whistle-blower claims, successfully defending employers in cases before the before state courts and administrative agencies in Massachusetts and Rhode Island, including the Massachusetts Commission Against Discrimination (MCAD), the Rhode Island Commission for Human Rights, and the Equal Employment Opportunity Commission (EEOC).
Greg is a frequent speaker and writer on employment law issues for business, legal and HR audiences.
Greg has over a decade of legal experience, practicing at Rhode Island and Massachusetts law firms and completing a one-year clerkship in the Rhode Island Supreme Court system as a law clerk in Providence Superior Court and the Rhode Island Traffic Tribunal.
In addition to his law practice, Greg has testified as a subject matter expert before the Wage-and-Hour Division of the US Department of Labor on the proposed overtime rules, and also before the House Special Legislative Commission to Study Unlawful Sexual Harassment in the Workplace.

Recognition
Greg was named a Rising Star by Super Lawyers in 2014 and 2018 for the area of labor and employment law.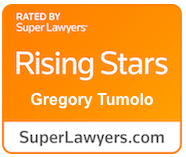 Greg  is a prolific writer and frequent speaker on topics at the forefront of employment law for HR, business and legal audiences.
He leads the monthly HR Roundtable sponsored by the Employers Association of the Northeast (EANE) and presented at EANE's 2019 annual HR conference on "The Dos and Don'ts of Employee Documentation." He is also a subject matter expert on labor and employment law for Goldman Sachs 10,000 Small Businesses at the Community College of Rhode Island.
He authored an article in June of 2019  for Rhode Island Lawyers Weekly entitled: "Advising multi-state employers on new Mass. leave law." He was the co-author of a guest article entitled "Maintain employee handbooks," featured in Providence Business News in January of 2017.  See Greg's full list of blogs and featured articles below.

My Articles & Blog Posts
Education
Suffolk University Law School (J.D. 2008)
Bryant University (B.S. in Business Management 2005, magna cum laude)
Bar
Rhode Island
Massachusetts
United States District Court for District of Rhode Island
United States District Court for District of Massachusetts