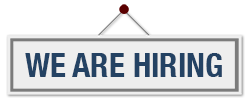 We are seeking a CORPORATE ASSOCIATE to join our business law and transactional practice. We seek candidates with three to five (3-5) years of sophisticated, broad-based corporate and transactional experience including a focus on: mergers, acquisitions, sales, and restructurings; contract negotiations and drafting; and general corporate governance.
We are a leading business-focused boutique law firm that provides strategic legal counsel to U.S. and international businesses and individuals, ranging from start-ups and emerging growth entities to established, private and public companies. We offer a challenging and fast-paced environment for outstanding professionals looking for stimulating and rewarding work.
Our firm culture fosters a work-life blend and affords associates the opportunity to take ownership of their work while growing and developing their professional skills in a supportive, mentoring environment. We encourage our attorneys to follow their passions for community involvement and leadership.
Our newly constructed Class A office space combines leading-edge technology with a state-of-the-art modern office design that inspires collaboration.
CONTACT US
Qualified candidates should send a cover letter and resume to Gerald C. DeMaria II, Director of Finance and Administration at jdemaria@duffysweeney.com.