Litigation Legal Assistant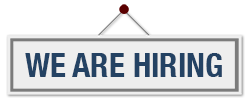 Experienced LEGAL ADMINISTRATIVE ASSISTANT needed to support multiple attorneys in our Litigation department.
The person in this role must be highly proficient with Microsoft Office including a heavy emphasis on MS Outlook. The ideal candidate will be used to a fast-paced environment and feel comfortable working on a deadline. This dynamic position requires the ability to anticipate needs, think critically, and offer solutions to problems with a high level of professionalism and confidentiality
Duties/Responsibilities/Skills:
Maintaining positive contact with clients, attorneys and staff and handling client inquiries in an appropriate and responsive manner.
Prepare correspondence, memoranda, and other legal documents in a timely manner and with a high degree of accuracy.
Coordination, filing and retrieval of electronic information using the firm's document management system.
Screens phone calls and record messages.
Opening new files; request conflict of interest checks; maintains all client and general files.
Schedules meetings for attorney(s) and establishes/ maintains calendar and deadline reminder systems in Outlook/case management system.
Processes bills; proofs billing sheets; reviews and edits bills.
Records time into the firm's accounting system accurately and in a timely manner.
Operate within a team of assistants providing coverage and/or backup coverage for other attorneys.
Observes confidentiality of all client matters.
Work in collaboration with other staff members.
Strong organizational skills with the ability to perform and prioritize multiple tasks seamlessly with excellent attention to detail.
Ability to handle multiple assignments simultaneously with the ability to prioritize and work effectively and efficiently.
CONTACT US
Qualified candidates should send a cover letter and resume to Gerald C. DeMaria II, Director of Finance and Administration at jdemaria@duffysweeney.com.