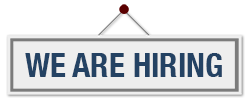 Duffy & Sweeney is now accepting applications from self-reliant and motivated individuals with commercial litigation experience. We offer a stimulating environment with challenging and rewarding work.
Our lawyers represent clients throughout the region, the nation and the globe. We don't just represent our clients; we protect their interests by litigating professionally, ethically and assertively.
We continue to be in the forefront of cases of first impression and contemporary issues in the business marketplace. We hold ourselves to the highest professional standards and need employees who share these qualities.
Our newly constructed Class A office space combines leading-edge technology with a state-of-the-art modern office design that inspires collaboration.
IDEAL CANDIDATE
The candidate we select must meet the following criteria:
Strong analytical skills | Excellent writer | Effective communicator | Confident in abilities | Self-motivated problem solver
REQUIREMENTS TO BE CONSIDERED FOR THE POSITION
Requirement 1: Experience in commercial litigation preferred
Requirement 2: eDiscovery experience preferred, but we will train for the appropriate candidate
Requirement 3: Solid knowledge of Microsoft Office and Adobe Acrobat
Requirement 4: Experience using document/case management and review software
All candidates must pass a background check and have verifiable references.
BASIC DUTIES & RESPONSIBILITIES
Managing document collection, production and review in complex litigation
Work closely with attorneys and administrative staff on assigned tasks
Assisting with drafting discovery requests and responses
Cite checking motions and briefs
WHY WORK AT DUFFY & SWEENEY?
Management team committed to your success | Challenge-oriented work environment | Collegial and professional workplace | Substantial opportunity to develop and hone professional skill set | Dynamic and varied commercial case load
ATTRIBUTES NEEDED TO BE SUCCESSFUL
Interdependency – Seeks help when needed but works productively without close supervision.
Interpersonal Skills – Able to interact effectively with different personality styles.
Adaptability – Able to change gears as required by current conditions.
Quality of Work – Attention to detail and organizational skills must be a natural talent.
Comportment – Behaves in a manner that promotes client/colleague trust and respect.
Optimism – Demonstrates a point of view that anticipates positive outcomes.
Communication – Speaks directly and appropriately to achieve desired results.
Challenge Oriented – The word "can't" is not in their vocabulary.
Results Orientation – Plans and manages time, tasks and deadlines to achieve goals.
Accuracy – Consistently produces work that is factually and verifiably accurate.
COMPENSATION 
Starting salary depending on experience. Benefits include health and 401K plus profit sharing. 
CONTACT US
To arrange a confidential interview, apply below with your resume and a cover page outlining how your experience and attributes is a "match" for our firm. All qualified resumes will be considered. Qualified candidates should send a cover letter and resume to Gerald C. DeMaria II, Director of Finance and Administration at jdemaria@duffysweeney.com.