Senior Executive Assistant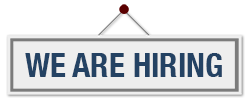 Duffy & Sweeney is seeking an EXECUTIVE LEVEL SENIOR ASSISTANT to support a founding partner and multiple associate-level attorneys at our Providence business law and litigation firm.
The candidate must be highly proficient with Microsoft Office including a heavy emphasis on MS Outlook. The ideal candidate will be used to a fast-paced environment and feel comfortable working on a deadline.
This dynamic position requires the ability to anticipate needs, think critically, and offer solutions to problems with a high level of professionalism and confidentiality. Bachelor's degree preferred, but equivalent work experience will be considered.
Duties/Responsibilities/Skills:
Provide administrative assistance, such as writing and editing e-mails, drafting memos, and preparing communications

Organize meetings, including scheduling, and sending

Manage calendars, to include making appointments and prioritizing the most sensitive matters/reminders

Work in collaboration with other staff members

Plan and coordinate travel arrangements as needed

Strong organizational skills with the ability to perform and prioritize multiple tasks seamlessly with excellent attention to detail

Ability to handle multiple assignments simultaneously with the ability to prioritize and work effectively and efficiently

Think creatively for problem-solving

Excellent relationship-management skills with the ability to establish rapport across all levels of the organization and with clients

Must be technically savvy
CONTACT US
Qualified candidates should send a cover letter and resume to Gerald C. DeMaria II, Director of Finance and Administration at jdemaria@duffysweeney.com.