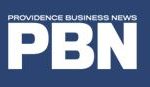 D&S employment law chair Greg Tumolo was recently featured in a Providence Business News article entitled:  "Legal issues raised over returning to work" on May 15, 2020.
"Those people who work for businesses considered nonessential can refuse to come into work if they claim a lack of precautions in their workplace.
"The [R.I.] Department of Labor and Training considers that a good-cause quit and [the employee] would be able to collect unemployment," Tumolo said.
At the same time, he is encouraging his clients who are employers to follow Gov. Gina M. Raimondo's executive orders, provide face masks for workers, allow space for social distancing and step up cleaning in the workplace."