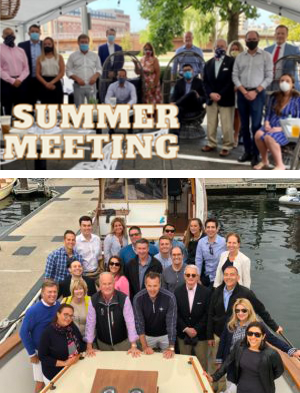 Duffy & Sweeney offers a challenging and fast-paced environment for outstanding professionals looking for stimulating and interesting work in the litigation, business and technology arenas and beyond. Our lawyers represent clients throughout the region, the nation and the globe. We continue to be in the forefront of cases of first impression and contemporary issues at the intersection of technology and business.
Our firm culture fosters a work-life blend and affords associates the opportunity to take ownership of their work while growing and developing their professional skills in a supportive, mentoring environment.
South Main Street

 
In April of 2019, we moved to our new home at 321 South Main Street, adjacent to the rapidly developing waterfront /195 district on the Providence River. The location offers easy on/off access to I-95 and I-195. Our newly constructed office space combines leading-edge technology with a state-of-the-art, modern office design that inspires collaboration … all at the foot of the new Providence River Pedestrian Bridge connecting the East Side to Downtown and the Knowledge District.
Individual Passions. Business-Building Pursuits. Firm-Wide Events.
We encourage our attorneys to become active in the community, following their individual passions for public service and engaging in business-building pursuits with colleagues from the firm. Our attorneys have been involved in causes that range from historic preservation to youth development/leadership to environmental advocacy.
Our young professionals regularly host networking nights, mixing and mingling with area professionals at one of Providence's favorite outdoor venues. Our all-firm summer outing in September of 2019 celebrated the team and spirit of Duffy & Sweeney seaside in Newport.
Part of the Fabric of our Community.
Our "Giving Back" program offers our attorneys and professional staff the chance to volunteer in the communities where we work and live. Among our team outings in the firm's "Giving Back" program was an afternoon at the Rhode Island Community Food Bank where we packed 300 boxes with a total of 9,000 pounds of food.
For several years, we have been part of the  "Running of The Bulls" for Amos House's "Get Gored For Good" event.  Amos House provides support for men, women and children through food, shelter and social service programs in Rhode Island. Our co-founding partner Robert Duffy is an active member of the Board of Directors at Amos House.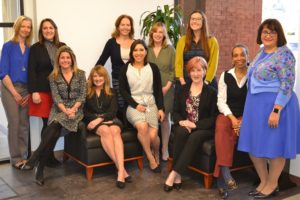 Our annual tradition of adopting families and providing gifts for children in need continues as does our celebration of International Women's Day.
In 2023, we celebrated with clients, colleagues, friends and staff who shared a night of community and camaraderie with us at Skyline at Waterplace . It was a wonderful turnout on a beautiful evening to celebrate our firm, its history and everyone vital to our success. See our photo gallery here.
To learn more, contact Jerry DeMaria, Director of Finance & Administration.