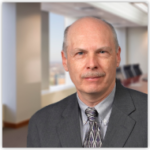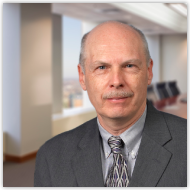 by Roger Hood | The Massachusetts Pregnant Workers Fairness Act becomes effective on April 1st. The Act requires employers with six or more employees to provide reasonable accommodations to pregnant employees. Massachusetts joins more than twenty other states with similar legislation. (Rhode Island passed similar legislation in 2015.)
The Act has three notice requirements.
First, employers must provide employees with written notice of their rights under the Act through a "handbook, pamphlet or other means." Notice must be provided to existing employees by April 1st. (Please note: We have provided a sample notice below that can be posted.)
Second, employers must provide notice to newly-hired employees at the time of hire.
Third, employers must provide notice within 10 days to any employee who informs the employer of her pregnancy.
Other Employer Obligations
The Act also requires employers to reasonably accommodate pregnant employees, just as employers are required to reasonably accommodate employees with disabilities. Employers must engage in an interactive process with the employee or prospective employee to identify a reasonable accommodation that enables the employee or prospective employee to perform the essential job functions.
In addition, the Act specifically references an employer's obligation to accommodate employees with a need to express breast milk for a nursing child.
The Act provides examples of accommodations that may be required:
 More frequent or longer paid or unpaid breaks
 Time off to attend to a pregnancy complication or to recover from childbirth with or without pay
 Acquisition or modification of equipment
 Seating
 Temporary transfer to a less strenuous or hazardous position
 Job restructuring
 Light duty
 Private non-bathroom space for expressing breast milk
 Assistance with manual labor
 Modified work schedules
Certain Documentation Prohibited
Although an employer may request documentation to support the need for an accommodation, the Act specifically prohibits employers from requesting documentation for the following accommodations:
 More frequent restroom, food or water breaks
 Seating
 Limitation on lifting objects over 20 pounds
 Private non-bathroom space for expressing breast milk
Lessons to Learn
In light of the notice requirements, it is important to remind your managers and hiring personnel of the new Act requirements. Employers will also need to evaluate their existing policies to determine whether they need to be amended. Failure to comply with the Act could result in significant liability including back pay, front pay, compensatory and punitive damages, attorneys' fees and court costs.
Print our sample notice here.
For more information, contact Roger Hood here.