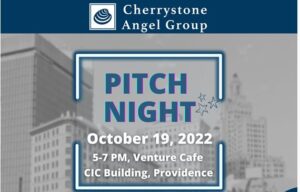 Duffy & Sweeney is proud to sponsor our client,  Cherrystone Angel Group, for the upcoming Pitch Night in Providence on October 19th. This event will highlight selected innovative companies from the New England area.
Learn more about this night of "discovery and networking" and the event here.
Cherrystone Angel Group invests in early stage companies, primarily in New England across many industry verticals. The group is made up of qualified investors who have either built their own companies or have extensive experience launching new ventures.