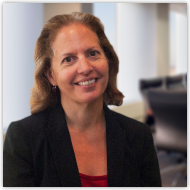 by Stacey Nakasian | Duffy & Sweeney is helping clients take advantage of the COVID-19 Non-Liquidating Receivership Program recently established by the Rhode Island Superior Court.
Under that program, qualifying companies can get the protections of a receivership during the pandemic crisis, including an injunction against lawsuits, claims and liens, without having to liquidate or give up operational control of their business.
The program is intended for businesses that were able to pay their bills in the ordinary course prior to the current crisis but are unable to do so now as a result of the pandemic.
While it does not relieve a participating company from its debts, the program gives temporary breathing room to companies which, but for the COVID-19 crisis, would be healthy and meeting their day-to-day obligations.  The goal of the program is to give companies time to right the ship, find new sources of working capital and exit the program able to pay their debts from the revenue they generated during ongoing operations.
A company found eligible by the Court will be placed into non-liquidating receivership and, during the receivership, will be immune from certain lawsuits, including collection actions.  The company will be required to provide the Court-appointed receiver with an operating plan describing the company's debts, its plan for paying debts as they come due during the receivership, and its plan for successfully exiting the program.
The receiver will review and revise the operating plan as appropriate and, ultimately, present it to the Court for approval, after giving notice to the company's creditors.  Once approved by Court, the company will be required to operate in accordance with the operating plan.  Unlike typical receiverships, the receiver appointed by this program will not take control of the company's operations.
Rather, the company will continue to operate its own business with regular reporting to the receiver, who is to ensure that operations comply with the Court-approved operating plan.  In the event the company does not comply with the operating plan, or any Court-approved amendment to the plan, the receiver may be authorized by the Court to take over the company's operations.
Companies wishing to be approved for a Non-Liquidating Receivership pursuant to this Program must file a Petition with the Court demonstrating that they meet the Program's requirements.  With limited exceptions, the Court will require that the company be represented by counsel in court proceedings associated with this Program.
The Duffy & Sweeney team can help clients navigate all facets of the program, from preparing and presenting the Petition to the Court on a flat fee basis to handling transactions to secure additional capital in connection with exiting the program.
The Administrative Order No. 2020-04, which established the Program, can be found at  https://www.courts.ri.gov/Courts/SuperiorCourt/Pages/SuperiorAdmOrders2020.aspx.