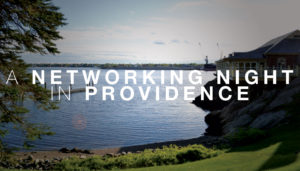 Duffy & Sweeney is pleased to again sponsor ACG Boston's Networking Night in (East) Providence at the Squantum Club on May 24th, beginning at 4:30 pm.
D&S Founding Partner and Shareholder Michael Sweeney will serve as moderator for a panel discussion entitled: When is Growth Equity the Best Alternative for Your Business? 
Connect with peers and colleagues from the Rhode Island area and beyond and hear from local speakers, all while enjoying the warmer weather, beautiful waterfront views, drinks and delicious food.
Featured speakers include: Michael Conaton, Managing Partner from Cyprium Partners; Todd Ofenloch, Managing Director from H.I.G. Capital; and Daniel Williams, Managing Director of Bay Capital Investment Partners.
Members: $75 ($85 after 5/17)
Non-Members: $125 ($135 after 5/17)
Thursday, May 24, 2018 | 4:30pm – 7:30pm
Squantum Club | East Providence, RI
Additional event sponsors include BYN Mellon Wealth Management and KLR.
See full event info and registration details here.  To learn more, contact Mike Sweeney here.