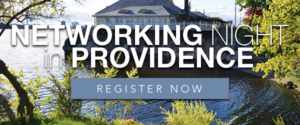 Duffy & Sweeney is pleased to be a sponsor of ACG Boston's Networking Night in (East) Providence at the Squantum Club on November 8th with featured speakers from Isle Brewers Guild, Narragansett Beer, and Sons of Liberty.
Connect with peers and colleagues from the Rhode Island area and beyond.
Speakers include local brewer James Crooks, Co-Owner and VP of Sales & Marketing of Narragansett Beer; Jeremy Duffy, Partner, Strategic Development & Marketing of the Isle Brewers Guild; and local distiller Mike Reppucci, President/Founder of Sons of Liberty Spirits Co.
Members: $75 ($85 after 11/01)
Young Professional Members: $60
Non-Members: $125 ($135 after 11/01)
Wednesday, November 8, 2017 | 4:00pm – 7:00pm
Squantum Club | East Providence, RI
See full event info and registration details here.  To learn more, contact Mike Sweeney here.