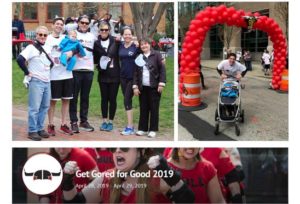 Team Duffy & Sweeney again ran with the "bulls" to benefit Amos House in its Get Gored For Good festival fundraiser.
Amos House Board Member and D&S Co-Founding Partner Bob Duffy led the team, which raised over $2,000 for the cause.
The "Get Gored For Good" annual festival-fundraiser is based on the world famous Pamplona "Running of The Bulls." Amos House provides support for men, women and children through food, shelter and social service programs in Rhode Island.
Thanks to all who participated.