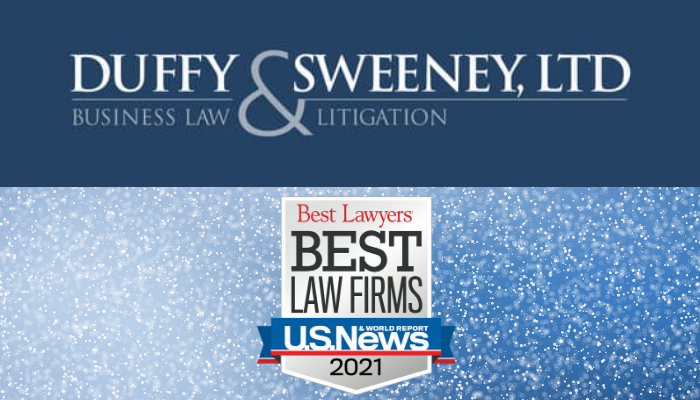 Duffy & Sweeney again was included in the "Best Law Firms" list compiled by U.S. News & World Report and Best Lawyers for Rhode Island for 2021. The firm is newly recognized in the category of Real Estate Law.
The U.S. News – Best Lawyers® "Best Law Firms" rankings are based on professional excellence with consistently impressive ratings from clients and peers.
For 2021, the firm was recognized for professional excellence in the following 15 areas:
Tier 1 Rankings:
Closely Held Companies and Family Businesses Law
Commercial Finance Law
Commercial Litigation
Corporate Law
Litigation – Intellectual Property
Litigation – Mergers & Acquisitions
Mergers & Acquisitions Law
Tier 2 Rankings:
Business Organizations (including LLCs and Partnerships)
Copyright Law
Litigation – Securities
Litigation – Trusts & Estates
Trademark Law
Tier 3 Rankings:
Banking and Finance Law
Real Estate Law
Securities/Capital Markets Law
To learn more, contact Michael Sweeney here.