Duffy & Sweeney litigator Eric Renner was recently part of an article in Rhode Island Lawyers Weekly entitled: 1st Circuit sounds off on choice-of-law provisions, Judges reversed on dismissal of unfair trade practice suits.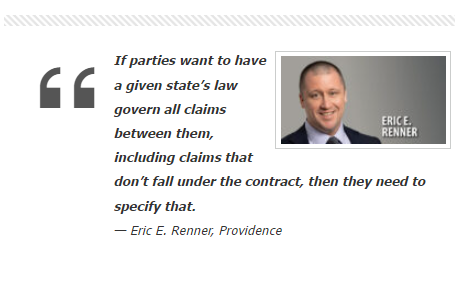 From Rhode Island Lawyers Weekly: "The 1st Circuit recently made a statement on the enforceability of contractual choice-of-law provisions through two decisions handed down by different panels on the same day, each reversing a federal judge who had invoked the clause to dismiss state law unfair trade practices claims."
Business professionals and their attorneys need to be aware of the impact that slight changes in the wording of choice-of-law provisions can have.
See the full article in Rhode Island Lawyers Weekly here.