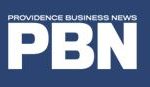 From Providence Business News:
Merger and acquisition SPECIALISTS say there are windows in the market and economy during which business owners can realize the most value from selling their companies.
And the window has been open for a few years now, as private-equity firms are increasingly playing a bigger role in the M&A market, while strategic buyers are constantly looking for options to use capital to grow operations through acquisitions.
"It's been a seller-friendly market," said Michael F. Sweeney, president and co-founder shareholder of Duffy & Sweeney, a business law firm headquartered in Providence.