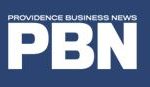 Guest Column by Stacey Nakasian | Successful businesses secure patents for their inventions, trademarks for their brand designations and copyrights for their original works, but they sometimes overlook a fourth category of intellectual property: trade secrets. Many companies fail to take the steps needed to "qualify" their trade secrets for the protections afforded them under state and federal law.
The first step in protecting a company's trade secrets is to identify what information associated with the company's business constitutes a trade secret.
Read full article in Providence Business News here.