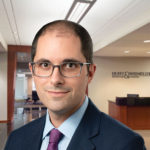 By Gregory Tumolo | Following years of protracted litigation, the EEOC recently announced that employers must submit new employee payroll data for 2017 and 2018 payrolls by September 30, 2019.  Many employers now find themselves scrambling to understand and comply with the EEOC's new pay data reporting mandate.
Every year, employers with at least 100 employees and federal contractors with at least 50 employees and federal contracts valued over $50,000 are required to file a form with the Equal Employment Opportunity Commission ("EEOC") known as the EEO-1.
The EEOC uses the information contained on the EEO-1 (known as "Component 1" data) to analyze the number of women and racial and ethnic minorities that companies employ in an effort to strengthen its enforcement of federal anti-discrimination laws like Title VII of the Civil Rights Act of 1964.
Several years ago, the EEOC unveiled a proposal to add a second data set—known as Component 2—to the EEO-1.  Whereas Component 1 requires employers to list employees by job category, race, ethnicity, and sex, Component 2 requires them to go one step further.  Component 2 requires employers to provide hours worked and pay information from employee W2 forms, broken down into the same categories as Component 1.
In 2017, the EEOC did an about-face and decided not to collect Component 2 data.  Worker advocates promptly filed suit to force the EEOC to collect the data.  This litigation has now ended.
Below are steps that employers should take to prepare for their first Component 2 filing:
Determine whether Component 2 compliance is required: Only employers with at least 100 employees, including federal contractors, are required to prepare and file Component 2.
Determine what resources are available: The EEOC's website now provides employers with information to prepare and file Component 2 data: https://eeoccomp2.norc.org/info.  Employers should familiarize themselves with the sample form, instruction booklet, file layout specifications, and detailed FAQs before the online reporting system goes live.
Determine which pay data to use: Employers must report wage information from "Box 1" of W2 forms and total hours worked for all employees, categorized by race, ethnicity, and sex, within 12 proposed pay ranges.  Employers are cautioned not to use gross annual earnings in lieu of W2 data.
Determine which pay period to use: As with Component 1, employers are required to provide the required data from a "workforce snapshot period."  Employers should select a pay period between October 1st and December 31st.
Determine which employees to include: Only those full-time and part-time employees on the employer's payroll during the "workforce snapshot period" need to be included on the Component 2.
With the September 30th compliance deadline looming, employers are encouraged to start preparing now.  Since the specific pay data that needs to be reported on the Component 2 may not be easily accessible, employers are well-advised to allocate the necessary time to locate, collect and input it.
For more information on this new EEOC mandate and how it impacts your company or organization, please contact Gregory Tumolo, chair of Duffy & Sweeney's employment law practice group: gtumolo@duffysweeney.com, or (401) 455-0700.