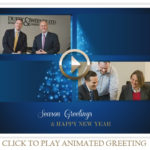 It's that time of year again . . .
when we like to reach out to all of our clients and friends in the spirit of the season.
Click on the image to play our video card.
Sending warm wishes and holiday cheer . . .
. . . from your friends at Duffy & Sweeney.