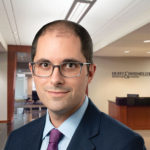 A lively crowd of HR representatives and leaders from the C-suite and beyond gathered at Rhodes on the Pawtuxet on Thursday, March 14th for a dynamic program sponsored by the Employers Association of the NorthEast which focused on the rapidly evolving topic of marijuana in the workplace.
Rhode Island is among twenty-eight states (and the District of Columbia) that have passed medical marijuana laws. Eight more states, including neighboring Massachusetts, have legalized recreational use. Marijuana use remains illegal at the federal level. Rhode Island is still analyzing the potential legal and fiscal impacts of full legalization on the Ocean State.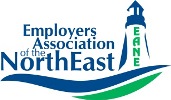 D&S attorney Gregory Tumolo, chair of the employment law practice, and Pam Thornton, of the Employers Association of the NorthEast (EANE), led the review of the state and federal landscape of marijuana legalization and the workplace.
Following the presentation, Greg and Pam lead a panel discussion on the following topics:
• The rights and protections that registered medical marijuana users have in Rhode Island.
• The potential economic impacts on our local economy.
• Tips for recognizing impairment in the workplace.
• Our present state of employee drug testing for marijuana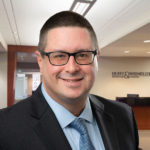 Our distinguished panel included:
• Daniel Connors – DS Government Strategies
• Dave Chenevert – Rhode Island Manufacturers Association
• Sarah Bratko – Rhode Island Hospitality Association
• Chris Maxwell – Rhode Island Trucking Association
• Glen Miller – Coastline EAP
• Christine Cunneen – Hire Image
If you missed the presentation, access the PowerPoint here.
For questions, contact Greg Tumolo here.