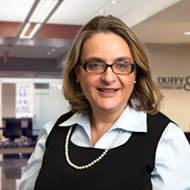 Duffy & Sweeney attorneys Jean Harrington and Greg Tumolo were recently part of a Providence Business News story entitled: Thought you were insured for this interruption? Maybe not
"There could be recourse to stretch the definition of the term," said Greg Tumolo, senior counsel and head of employment law for Duffy & Sweeney Ltd. "It's all fluid right now. We are in uncharted territory."
"It looks black and white oftentimes, but that's not always the case," agreed Jean Harrington, a partner at Duffy & Sweeney who chairs the business law team.
Tumolo expected to see an increase in litigation from business owners challenging insurance policies in the coming weeks and months. These kinds of cases are usually settled out of court, but he wasn't ruling out some would go to trial.
See the full article in Providence Business News here.
Learn more by reaching out to Jean Harrington or Greg Tumolo.