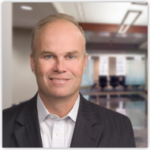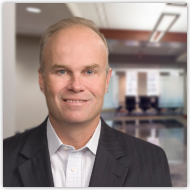 By Michael Sweeney | Among the many personal and often emotional issues successful business owners face when contemplating a liquidity event is whether or not it's the right time "in the market" to sell their business.
Business owners must look to broader external market indicators not directly related to, or even in sync with, their own industry, market cycle or growth curve. Generally speaking, many market factors have contributed to a seller's market since 2009. These factors led to two of the best years for middle market mergers and acquisitions (defined as deals among companies with annual revenue between $5 million and $2 billion) on record in the U.S. in 2014 and 2015.
Despite a break in action at the very end of 2015 and the beginning of 2016, the outlook for middle market mergers and acquisitions looks strong. In our view, the same indicators as last year exist and will propel deal making in 2016 and 2017 in the middle market. They include:
cash raised by private equity firms in 2012-2015 that must be invested
cash accumulated on balance sheets of large strategic buyers
more aggressive lending terms from bank and non-bank lenders relative to 2008-2010
competition for strong companies, earnings and brands
Strategic buyers should play an even bigger role due to their focus on top line growth and synergies, as compared to private equity buyers looking for pure financial returns. Acquisitions are playing an increasingly key role in corporate growth strategies and leaders will use acquisitions to buy access to new innovation, talent, technology, and revenue.
Underlying financing conditions in the U.S. remain strong for mid-market deal flow despite uncertainty surrounding the Federal Reserve (the Fed) beginning to raise interest rates, volatile oil prices, and increased concern over uneven global growth. Moreover, if and when the Fed does act, it is unlikely to be a strong deterrent to deals because rates are already at historical lows. However, this uncertainty and the potential future volatility in the global economy is also influencing many sellers to act sooner rather than later. Many business owners who sat on the sidelines during the buyer's market following the Lehman Bros. crash in September 2008 and the Great Recession are eager to test the markets now.
If you're considering selling your business, the "window" is open.
For a more defined analysis of specific industry situations, please contact Mike Sweeney, Jean Harrington or Josh Celeste.