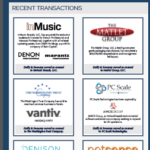 In July 2014, we shared  our recent, representative transactions from our mergers-and-acquisitions and corporate financing teams. Click here to see our latest deals. The  D&S corporate team has successfully closed over 45 significant mid-market merger-and-acquisition and private equity transactions involving more than $1,500,000,000 in enterprise value in the last four years.
Duffy & Sweeney lawyers have experience advising public and private companies in all aspects of mergers and acquisitions in both the US and internationally. We regularly handle asset and stock purchases and dispositions, mergers, tender and exchange offers, leveraged buyouts and restructurings.
For more information, contact Duffy & Sweeney attorneys Michael Sweeney, Jean Harrington and Joshua Celeste.