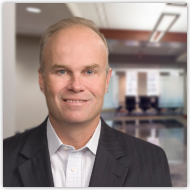 By Michael Sweeney | You have built a great business, but have you ever sold a great business? Successful entrepreneurs and business owners often grow their businesses into attractive acquisition prospects. More often than not, these same business owners have limited experience selling a business. If you are considering selling your company and want to maximize its value, there are many critical factors to consider. The first two questions that you should answer in consultation with your advisors involve timing.
Is it the right time to sell from a market perspective?
There are many external factors which will impact the timing and success of your potential sale. These factors include the performance of the general economy and the position of your company in your industry marketplace. Generally speaking, throughout the last few years, it has been a seller's market. Private equity sponsors have near record amounts of capital to invest. Financial institutions and non-bank lenders have capital that needs to earn returns. Debt and equity for good deals are competitively priced and widely available. Strategic buyers also have record cash on their balance sheets and are looking to buy market share rather than pay cash dividends. In 2009 and 2010, by contrast, capital was scarce and deal flow slowed substantially. Finding the right "window" is very important in maximizing the value of your business.
Is this the right time for you and your company?
While it might be a good external market, the timing might not be right for you, your family or the company. Internal considerations include your growth and capital needs for the next five years, the strength of your sales and earnings, and the quality of your management team.
There are many psychological and emotional issues to consider with the sale of the business. We encourage clients to think about health, family and emotional issues when conversations first arise around selling a family business. Your retirement plan, family succession objectives, philanthropic endeavors, and tax planning should be carefully considered when deciding to sell. You must also determine whether the proceeds of a potential sale will be enough to maintain your current lifestyle.
If the market "window" is open wide at the right time for you and your company, the sale process should generate superior results. To learn more, contact Mike Sweeney.
Note: It's important to seek expert legal, tax and financial advice and discuss these issues with your estate planner and financial advisor when contemplating these issues. Our goal is to give you the best legal advice, while helping you achieve your personal and business objectives with the least financial and emotional costs.