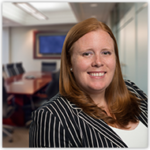 By Megan St. Ledger | Employers have an interest in investigating job applicants, and in many industries, criminal background checks and/or drugs tests are a common part of the application process.  However, the new Rhode Island social media privacy law, which took effect on June 30, 2014, places restrictions on what employers can require applicants and employees to share when it comes to their personal social media accounts, such as Facebook, Twitter, or Instagram.
Under the new Rhode Island law, employers may not require, coerce, or request an employee or applicant to:
disclose the password or means for accessing a personal social media account;
access a personal social media account in the presence of the employer; or
divulge personal social media account information, except where the employer reasonably believes the information is relevant to an investigation of alleged employee misconduct or workplace-related violation of law.
The social media privacy law also prohibits Rhode Island employers from requiring employees to add them as friends or contacts on these social media networks.  Employers are entitled to view information that the employees or applicants make publicly available on these sites, but employers are not permitted to require employees to alter their privacy settings to enable the employer to view content on a personal social media account.
The law prohibits employers from discharging, disciplining, or otherwise penalizing employees for refusing to share their personal social media accounts with their employers, and it prohibits employers from refusing to hire an applicant as a result of resisting the disclosure of this personal data.  Employers who violate the new social media law may be subject to a civil action for damages, including attorneys' fees, in addition to injunctive relief.
Contact Megan at mstledger@duffysweeney.com. We welcome your comments, questions and suggestions.