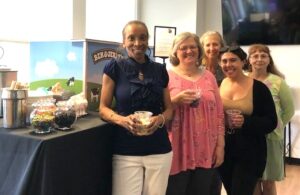 Our latest scoop: What better way to take a break from the heat than with an ice cream social?
The attorneys and professional staff gathered to celebrate July birthdays with a complete Ben & Jerry's ice cream sundae station, including all the fixings.
Birthday celebrations are part of our D&S firm culture,  providing a break from our busy law firm practice to spend time together.