Thanks Katie McDonald (from b.nourished) for sharing your inspiring message of wellness in the workplace with our team in March. The all-employee webinar entitled "The Case for Self-Care" focused on self-care strategies for busy professionals who are high achievers. That's us.
We learned how to put into action some small but meaningful changes to our daily routines to transform our lives and maintain our health.  We're happy to report that the program reinvigorated us, empowering our team to support each other in our healthy initiatives such as lunchtime walks.
"Our firm is committed to taking a stand on the side of self-care. We value and depend on our attorneys and staff at every turn," shares Mike Sweeney, managing partner and firm co-founder.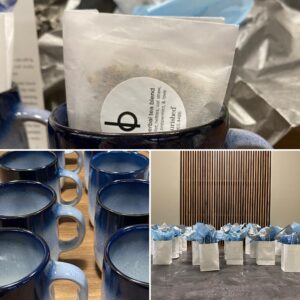 Duffy & Sweeney continues to promote workplace wellness, with ongoing emphasis on the health and well-being of our team during the COVID crisis and beyond. Upcoming wellness initiatives are planned throughout the year.
Learn more about Katie McDonald and her concierge coaching for high achievers at b.nourished.