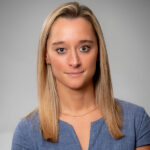 Congratulations to Sophie Bellacosa who was named to the Community Boating Center Board of Directors.
The organization is dedicated to making learning to sail and recreational boating affordable and accessible in RI.

Sophie was a member of the Varsity Sailing Team at Roger Williams University where she helped lead her team to win the Inter-Collegiate Sailing Association (ICSA), Coed-Dinghy Team Race National Championship in 2011. She was named to the ICSA All-American First Team in 2012 and inducted into the Roger Williams Athletic Hall of Fame in 2017.
Sophie Bellacosa is an associate at the firm and active as part of the business law and M&A teams. Reach out to Sophie here.