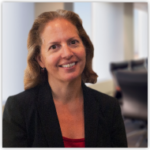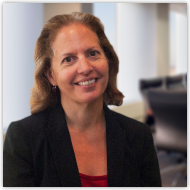 By Stacey Nakasian | As Rhode Island continues to take steps to mitigate the spread of the COVID-19 coronavirus, business owners across the Ocean State are concerned about the potential financial impacts of virus-related slowdowns, shutdowns, and cancellations.  There is also growing concern about potential legal claims by customers, employees, and shareholders arising out of actions taken (or not taken) during the outbreak.
For business owners seeking to take proactive steps to mitigate their losses stemming from business interruption, now is an opportune time to prepare.  Time spent in self-quarantine and practicing social distancing can be put to good use reviewing insurance policies to determine if there is coverage for losses caused by infectious diseases like COVID-19.
What follows is a brief description of the types of insurance coverage that may be available to businesses that have experienced business interruption and other losses as a result of the coronavirus outbreak.  Please note that the existence and scope of insurance coverage will depend on the terms and conditions of each insurance policy.
Business Interruption Insurance
Business interruption insurance provides coverage for a business that has experienced a financial loss as a result of a disruption to its operations.  Some policies also cover contingent business interruptions, such as losses resulting from disruption to the business operations of a customer or supplier.
Typically, business interruption insurance is purchased as part of a commercial property insurance policy.  Coverage is triggered when the policyholder has suffered a "direct physical loss of or damage to" insured property by a covered loss.
Courts across the country have held that a "physical loss" sufficient to trigger coverage includes any contamination that renders property uninhabitable or otherwise unfit for its intended use.  For businesses in certain industries (e.g. health care, hospitality), coverage may be available for business interruption caused by "communicable or infectious diseases" without evidence of physical damage to insured property.  Coverage also may be available for losses of business income sustained when a "civil authority" (e.g. the Rhode Island Department of Health) has prohibited or impaired access to the insured's premises.
Commercial General Liability (CGL) Insurance
Commercial general liability (CGL) insurance policies are intended to protect the insured from bodily injury claims of third parties (i.e. non-employees) arising from their exposure to harmful conditions.  It is foreseeable that bars, restaurants, and other hospitality employers will confront claims by patrons alleging that they became ill as a result of the insured's negligent failure to protect against the risk of coming into contact with a bartender or server infected by COVID-19.  CGL policies may afford coverage for such claims.
Directors and Officers (D&O) Insurance
A company's directors and officers may be exposed to shareholder suits alleging that their actions in response to the coronavirus outbreak—or their failure to act—caused financial harm to the company.  For example, shareholders may allege that the company's officers and directors failed to engage in appropriate contingency planning for business interruptions or failed to implement guidelines promulgated by local, state, and federal public health authorities.  Policyholders seeking coverage should read their D&O policies closely, as many contain exclusions for bodily injury claims and claims arising out of the insured's conduct.
Workers' Compensation Insurance
Rhode Island employers with one or more employees are required to carry workers' compensation insurance.  This insurance provides coverage for individuals who experience a work-related injury or illness.  Although "ordinary diseases of life" (i.e. illnesses to which the general public is exposed) are generally excluded from coverage, an employee who can establish a direct causal connection to the workplace may be able to secure coverage.  For example, a healthcare employee who becomes ill as a result of sustained contact with COVID-19 patients may qualify for coverage.
Rhode Island business owners facing coronavirus-related slowdowns, shutdown, or claims should review their insurance policies to determine the coverage and protection those policies provide.  Any questions about the extent or nature of coverage should be discussed with your insurance agent or legal counsel specializing in insurance coverage questions. To learn more, contact Stacey Nakasian.