"While the process of being let go in a downsizing effort is a challenging and emotional journey I am so grateful to have worked with Jared Sugerman and Gregory Tumolo of Duffy & Sweeney. They took the opportunity to really listen, discuss my options and make sure I was aware of every option available to me under Rhode Island law, presenting those being skirted to my previous employer to ensure proper compliance. Their efforts and assistance has assisted in my abilities to start my own company, something I have always wanted to accomplish. They will be first on my list for all future legal needs."
Christopher Wilczewski, Founder
Functional 3D
"I am forever thankful and indebted to you for this help! Thank you so much for your time and helping with the clarity I need to move forward with postponing and taking on new clients post-Covid 19!"
Erica T. Martell
Makeup Artist
---
---
📱 Our HOTLINE: March through June 2020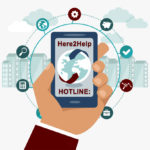 As Rhode Island braced to deal with the emerging pandemic, Duffy & Sweeney launched its free Here-2-Help HOTLINE to share our expertise and give back to our community. Originally started in March and running through June, Duffy & Sweeney lawyers and paralegals answered dozens of emails and calls from small business owners struggling with limited resources to get needed legal and business guidance and information during the COVID-19 crisis.  The firm also collected and developed resources to assist businesses and employees navigating COVID-19 related issues.  Those resources can be accessed through the links below.
---
📱 Some Areas Where We Can Help
HR/Employment Law
Landlord/Lease Issues
Contract Issues/Extensions
Lender/Loan Deferments
Insurance Policy Questions
Business Crisis Response
---
📱 Frequently Asked Questions 
---
📱 D&S Alerts-Guidance-Webinars
---
📱 Disclaimer
Our HOTLINE was established during the COVID-19 crisis to offer help at no charge to any Rhode Island businesses and their owners seeking general legal information on the challenging new issues we all face. The information we provided was general, legal information and not fact-specific legal advice. Contacting us through the HOTLINE did not establish an attorney-client relationship. Accordingly, you should not provide us with any confidential or proprietary information.  We did our best to provide information relevant to general crisis issues while fully abiding by the rules that govern the professional conduct of attorneys.